Race Photographs
Thanks to ex-President John Dean we have a large collection of race photographs. They are organised by years and for some years we have a lot (1978 – 400+), others very few (2004 – four).
The photographs have no descriptions, the quality varies, and there are some duplicates. If you can identify Spartans before they achieved their numbers, please let us know.
If you have some Melbourne Marathon photographs that we could use, we would be delighted to upload them.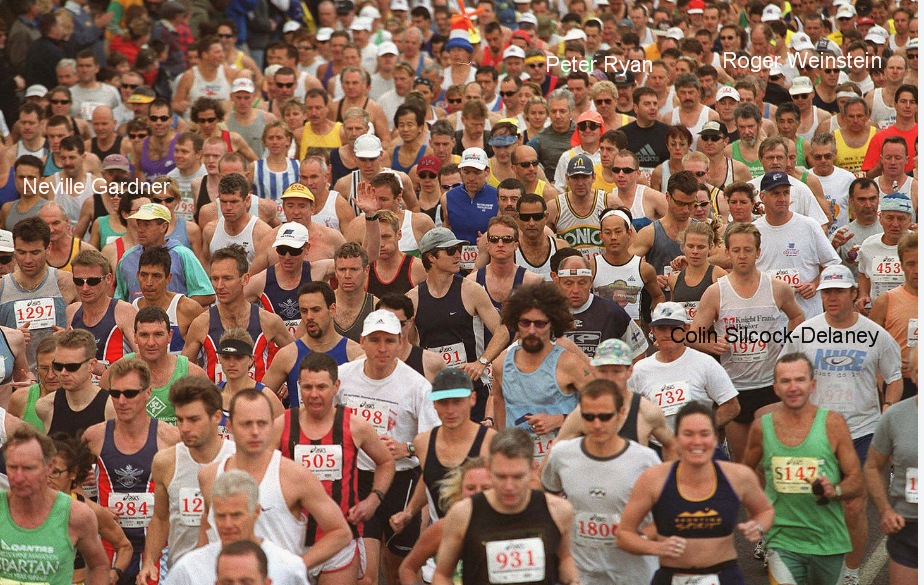 John Dean has identified four runners in this photo. Anyone else with some more names?
Mark Foley (S0979) has identified himself in the photo above: "I'm in there at about the mid-point between Neville Gardiner and Colin Sincock-Delaney. I'm hatless, wearing a dark singlet and right in front of the left arm raised in the air."