2007 Annual General Meeting Photographs
Courtesy of Bruce Hargreaves, here is a video of singlet presentations at the 2007 AGM. The photographs begin with 15 year Spartans.
The presenter was our patron, Robert de Castella.
The photo below shows the 13 Spartans who had, at that time, finished all 29 Melbourne Marathons. All completed their 30th.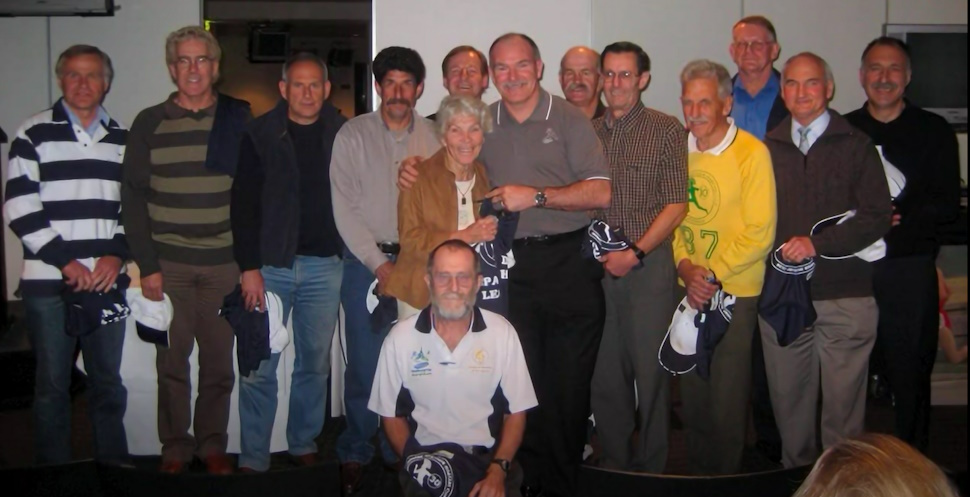 David Foskey, Peter Ryan, Roger Weinstein, Frank Biviano, Wayne Thompson, Shirley Young, Robert de Castella, John Dobson, John Dean, Jack Gubbins, Peter Battrick, Nev Gardner, Manny Karageorgiou. Front, Bruce Hargreaves.