The 2022 Annual General Meeting was held on the Monday the 12th of September in the AFL Dining Room at the MCG with around 200 members and their guests attending. Our speaker was Kevin Cassidy who delighted us with his stories of long distance running and especially swimming.
If you would like a higher resolution copy of a photograph, email [email protected] with the details.
Hall of Fame Inductees
Clarke Whitehand (S0160) spoke of the reasons behind his original suggestion that a Spartans Hall of Fame should be created to honour Spartans on completion of their 30th marathon. He introduced the six inductees. Eric Heine (S0872) and Lorraine Allen (SF0011) qualified in 2019. Jay Fleming (S1012), Ian Gainey (SW1), Greg Moore (S0914) and Ken Watt (S0844) all ran their 30th marathons in 2021. John Dean (S20) assisted with the presentations.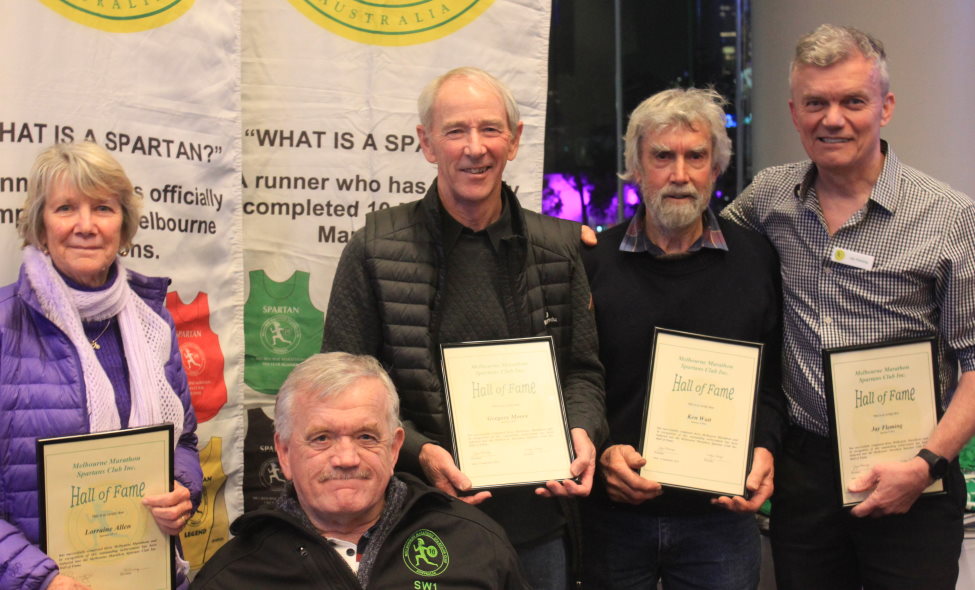 Hall of Fame Group. Note that Eric Heine was unable to attend.
Fastest Spartans, 2021
Incoming Spartans, Running their tenth in 2022
Presenter Kevin Cassidy is shown doing the presentations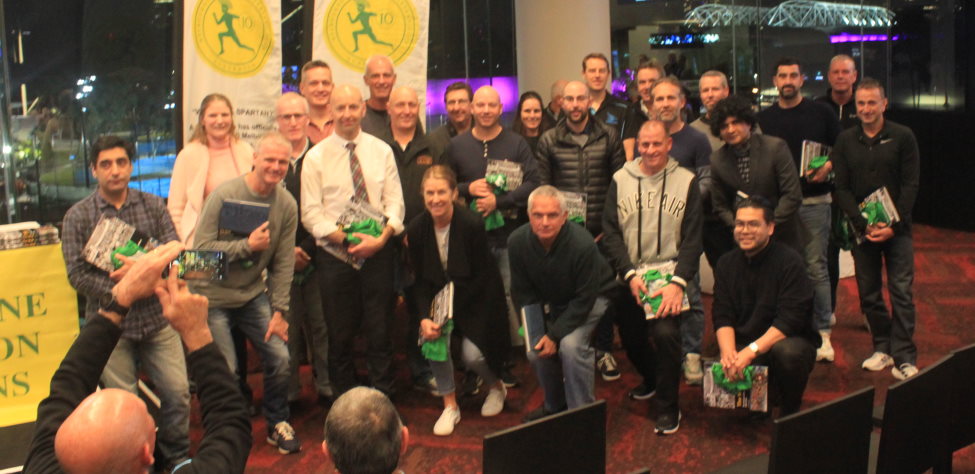 All incoming Spartans
Spartans who have run their tenth.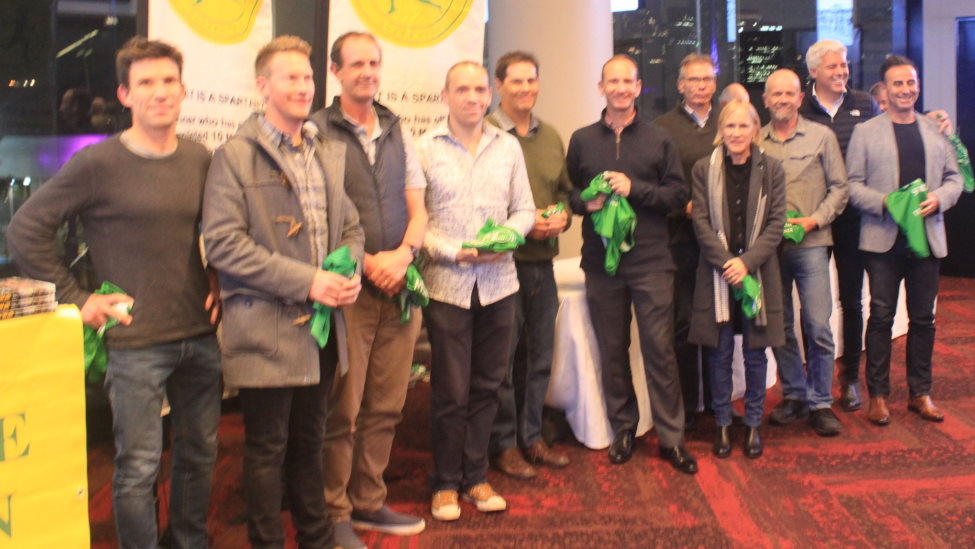 Group of Ten Year Spartans who qualified in 2021 or earlier
Milestone 15 Year Spartans
Retrospective 15 Year Spartans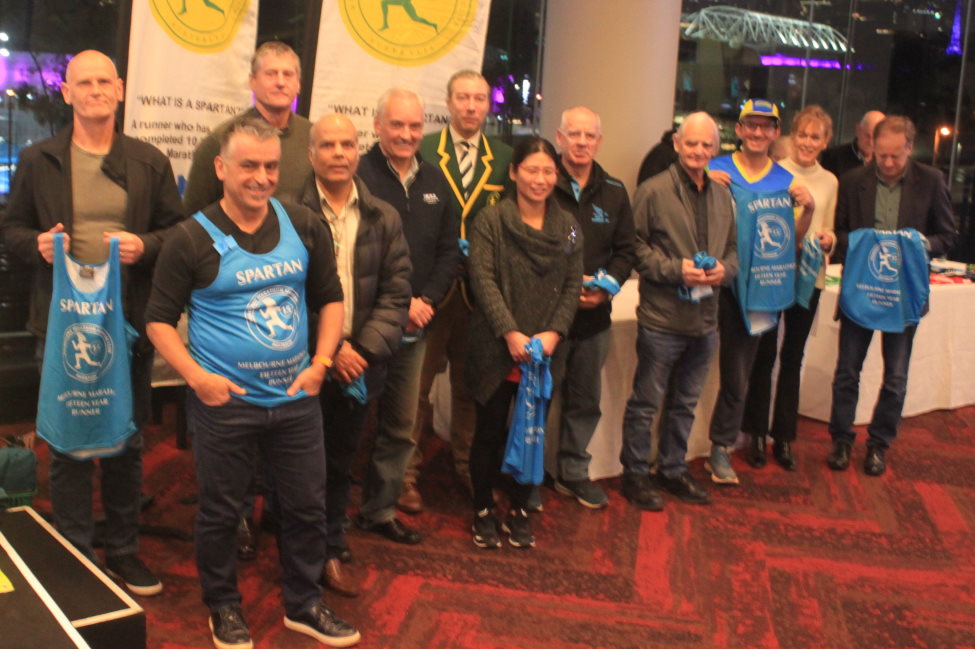 All Spartans awarded 15 year singlets
20 Year Singlet
25 Year Singlets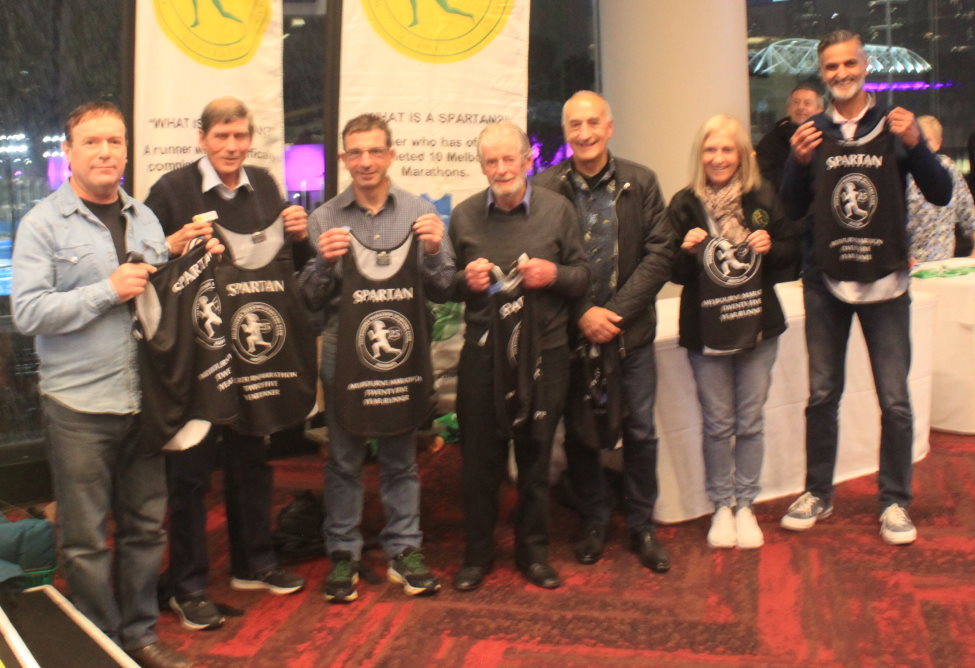 All 25 year singlet recipients
30 Year Singlets
35 year singlet recipients
40 year singlet recipient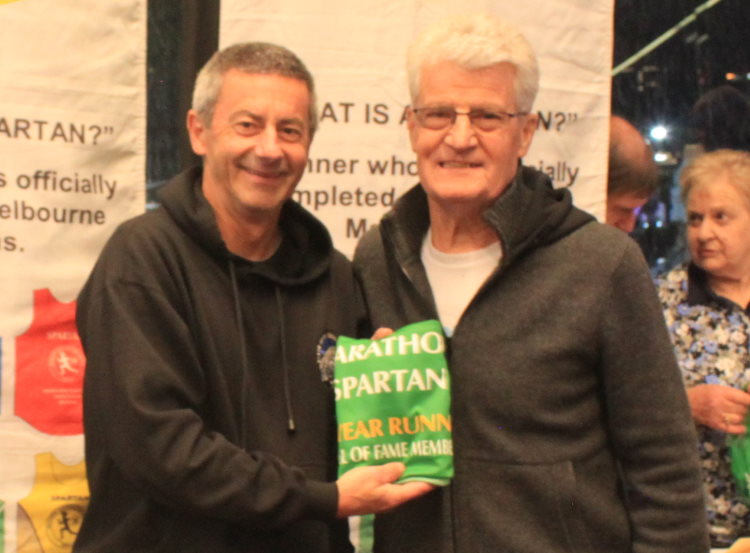 Grayson Summers (retrospective) S290
Photos from the Evening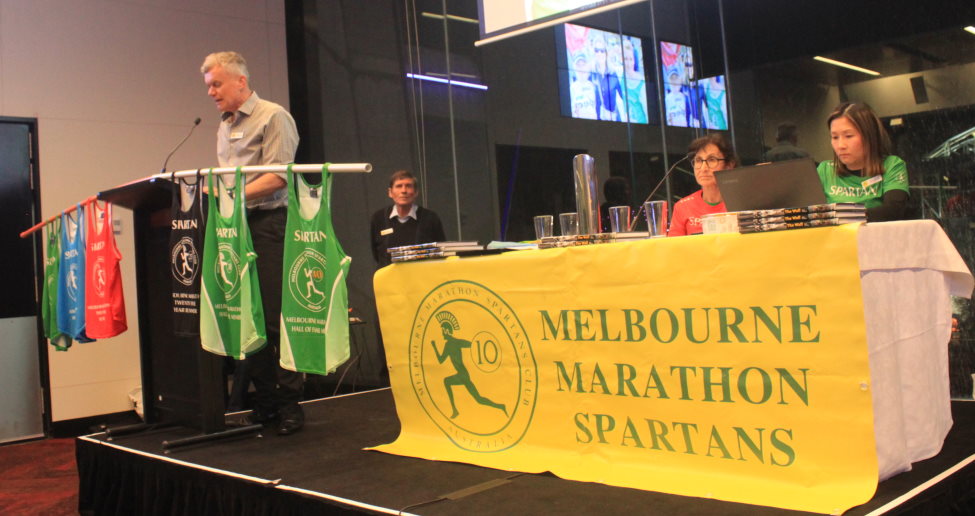 Jay Fleming is at the lectern. Due to the unavailability of key committee members, Jay carried an enormous responsibility for the smooth running of the evening, from set-up, through running the meeting, to packing up. Rod Bayley, our Treasurer, is standing at Jay's left. Not only does Rod look after the books, he and his wife Helen (aka the Singlet Queen) manage the large number of singlets required. They ensure that singlets of correct sizes are available, and this requires some tricky forecasting because lead times for delivery are not short. All singlets are named to make the presentations run smoothly. Anne Ziogos and Vicky Chung, our co-secretaries are seated at the table.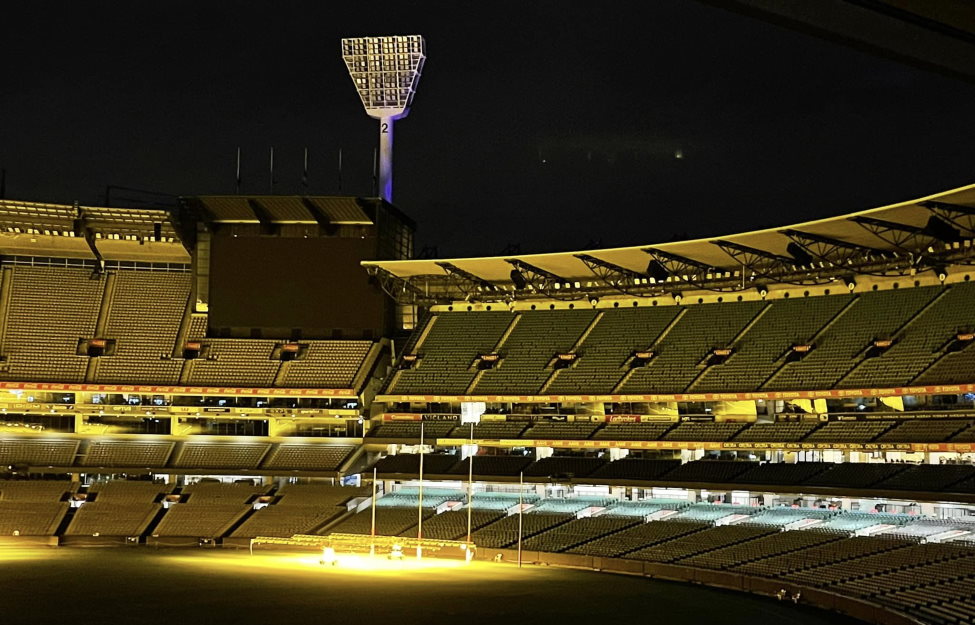 This wonderful photo of the MCG at night was taken by Mike Zervos.