Victorian Road Runners Tan Runs
The Victorian Road Runners (VRR) hold a 4 and 8 kilometre time trial at 7:30 am on the first Saturday of every month. Many VRR members are Spartans, and president Jay Fleming has been encouraging our members to wear their singlets on these runs. For those Spartans who don't know, these runs are well organised, occur on a measured course and have a friendly, welcoming atmosphere. Non VRR members are asked to make a gold coin donation – see the links for full details.
The photographs shown below have been gathered due to the efforts of Jane Sturzaker and Helen Myall who was the photographer.
6 May 2017 Time Trial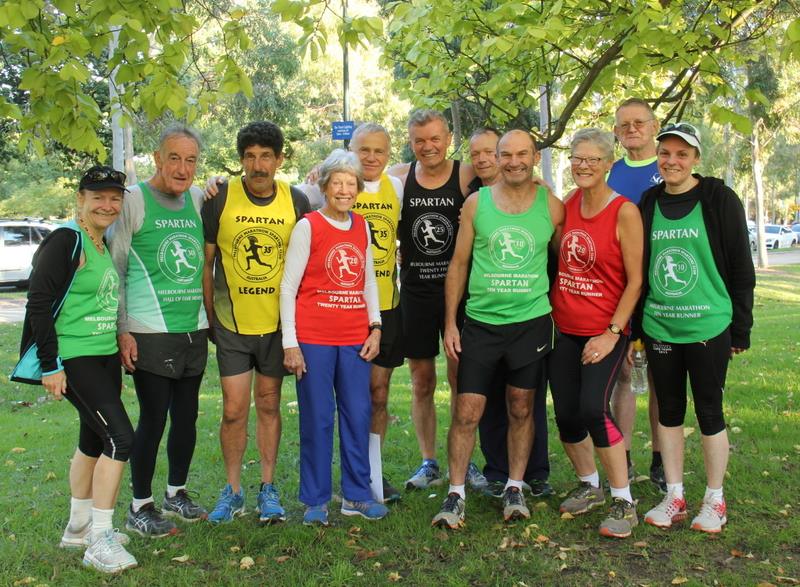 Jane Sturzaker, Brian Walsh, Frank Biviano, Judy Wines, David Foskey, Jay Fleming, Peter Black, Terry O'Neill, Karyn O'Neill, Pete Battrick, Merle Want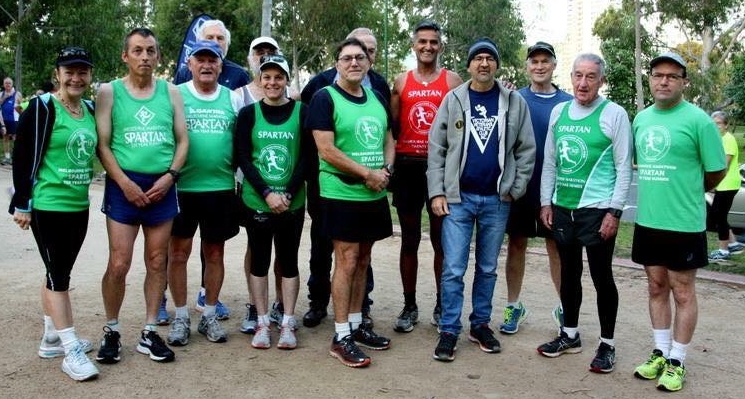 Jane Sturzaker, Geoff Wheeler, Bernie Goggin, John Cunningham (partially hidden), Stephen Barker (partially hidden), Merle Want, Mike Zervos, Peter Nichol (partially hidden), Patrick Herft, Paul Ban, Ken Miller, Brian Walsh, Chris Graffen
1 April 2017 Time Trial