The 2023 Annual General Meeting was held on the Monday the 18th of September in the AFL Dining Room at the MCG with around 200 members and their guests attending. Our speakers were Nikki Wynd and David Eadie who enthralled us with their stories of distance running, especially Nikki's win in the 2015 Badwater Ultramarathon which is a 217-kilometre race through California's Death Valley in temperatures up to 52 degrees.
If you would like a higher resolution copy of a photograph, email [email protected] with the details. And, if you have a photograph or two from the evening suitable for inclusion, please send it to us.
Download the PDF of the meeting agenda and reports from the President, secretary and treasurer.
Hall of Fame Entrants
Spartans qualify for Hall of Fame membership after completing their 30th Melbourne Marathon. The presentations were made by John Dean after an introduction from Peter Ryan, who like John, is a Hall of Fame member, a past president of the club and a life member.

Brenton Ponza, 15 Year Singlet
Brenton is the first Honorary Spartan to have 14 finishes and therefore is going to wear a blue singlet in 2023 in his 15th event.

Fastest Spartans, 2022
Singlet Queen Presentation
Original Spartan Legends
In 1987 88 runners ran their tenth consecutive Melbourne Marathon and were the original Spartans. This number has decreased ever since, and the remaining runners were dubbed "Gold Spartans" in the early 2000's. By 2007 there were just 13 remaining, recognised as "Legends". Just three of this group will start in 2023, and sadly, three (Shirley Young, Jack Gubbins and Manny Karageorgiou) have died.

Peter Ryan, Wayne Thompson, David Foskey, John Dobson, Bruce "Digger" Hargreaves, Roger Weinstein, John Dean, Peter Battrick and Nev Gardner.
Frank Biviano was unable to attend.
Incoming Spartans, Running their tenth in 2023
Our guest speakers, Nikki Wynd and David Eadie are pictured with recipients in the following photographs.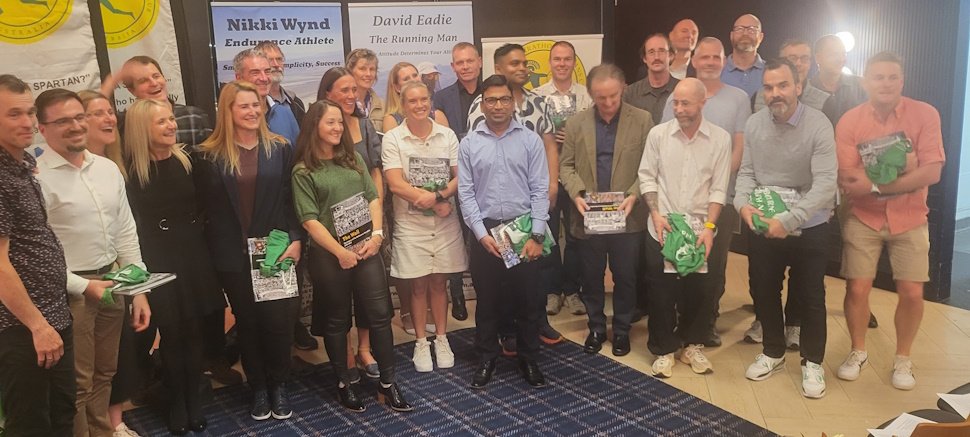 Group Photo of 10 Year Spartans
15 Year Spartans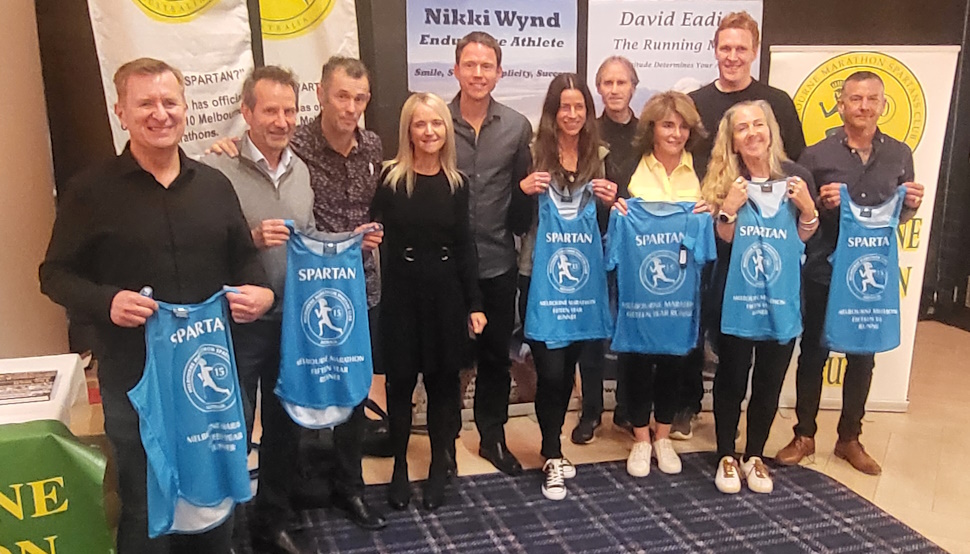 Group Photo of 15 Year Spartans
20 Year Spartans
40 Year Spartan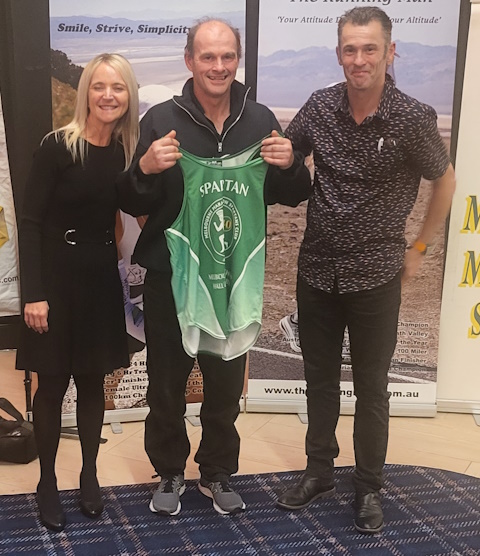 Steven Lightowler will be running his 40th consecutive Melbourne Marathon in 2022.
45 Year Spartan "Legends"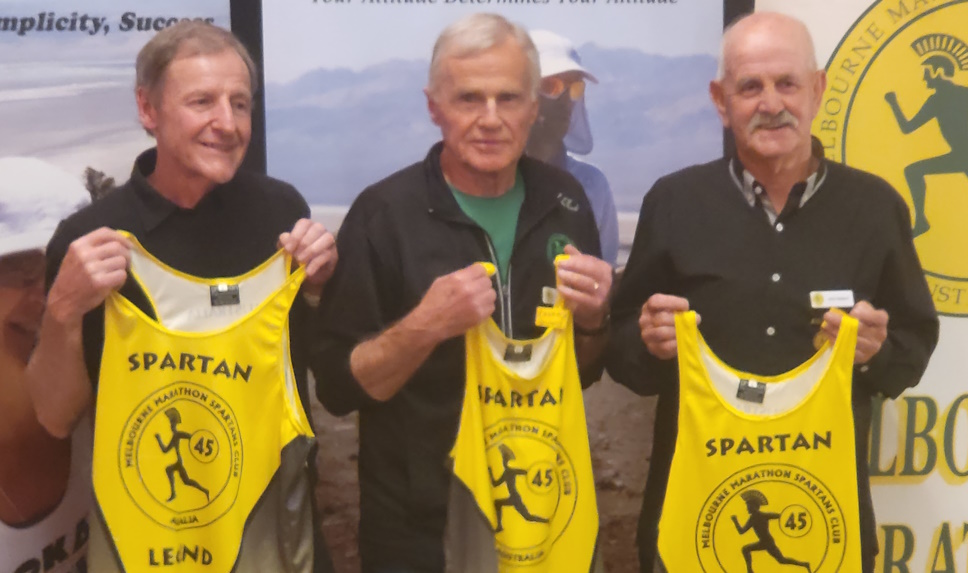 Random Photos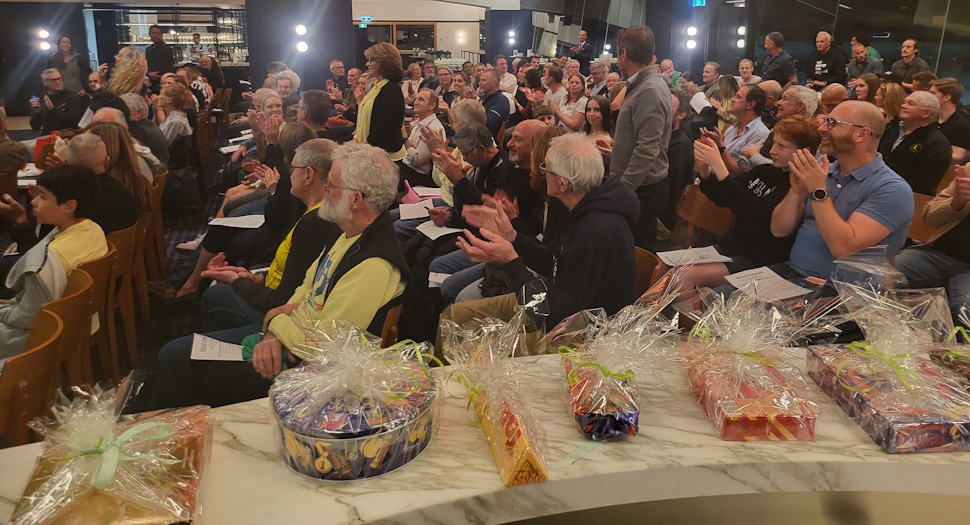 A section of the crowd, also showing some of the prizes in the raffle held at the end of the evening.