Spartan Jackets
Thanks to Pamela Young (SF0093) and Bruce Digger Hargreaves (S0039) members can now purchase Spartan jackets. They are a black, soft shell jacket and the Spartan logo is on the left chest with "MELBOURNE MARATHON SPARTANS" written on the back.
The jackets are supplied by the very helpful people at EmbroidMe Mt Gravatt, and members should deal directly with them. Full details are on the order form.
Jackets are still available and being supplied as of April 2020.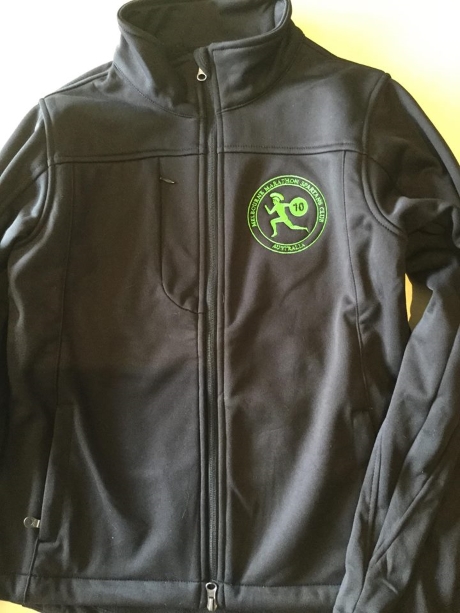 Ladies jacket front
To order a jacket, Please open and print the order form, fill it in and either scan and email or fax as requested on the form.