Spartan Jackets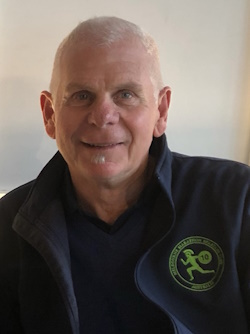 Thanks to Pamela Young (SF0093) and Bruce Digger Hargreaves (S0039) members can now purchase Spartan jackets. They are a black, soft shell jacket and the Spartan logo is on the left chest with "MELBOURNE MARATHON SPARTAN" written on the back.
We now have a Melbourne based supplier: Fully Promoted St Kilda, 290 St Kilda Road, St Kilda. Victoria. 3182 (near Inkerman St). Telephone: 03 9593 6233 email: [email protected]
They have jackets, vests and other items in stock so you can visit them to check sizing, and discuss any extra requirements that you might have. It is also possible to have the Spartan logo added to an existing piece of clothing.
The photograph at right shows Paul Burke (S1268), our only known New Zealand resident member, who says "The Spartan jacket is a great piece of clothing".
To order a jacket, Please open and print the order form, fill it in, scan and email as requested on the form.