Photographs from the 2015 Annual General Meeting
All of the following photographs were taken by Marcus Hoare during the course of the 2015 Melbourne Marathon Spartans Club Annual General Meeting. They have been reduced in size to make them more accessible on the web page, and are not ideal for printing. If you would like a larger image that can be printed, send an email to [email protected] providing the name of the image, for example DSC00122.jpg.
Our guest speaker on this occasion was Lavinia Petrie who was one of the first women in Australia compete in marathons (she ran 2:55 in 1977) and is still setting age-based Parkrun records in her 70s. She presented singlets to incoming Spartans as well as those achieving milestones.
If you see a picture without a caption, or wrongly named, please let me know: [email protected]
Fastest Spartans, 2014
New Spartans, 2015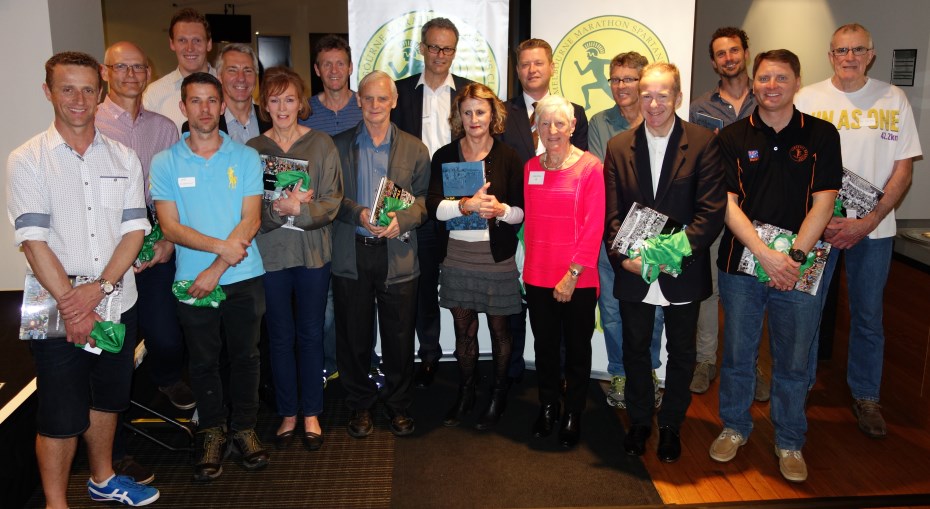 All incoming Spartans at the meeting.
15 Year Spartans
20 Year Spartans
25 Year Spartans
30 Year Spartans
Hall of Fame
Door Prize Winner and Brian Dixon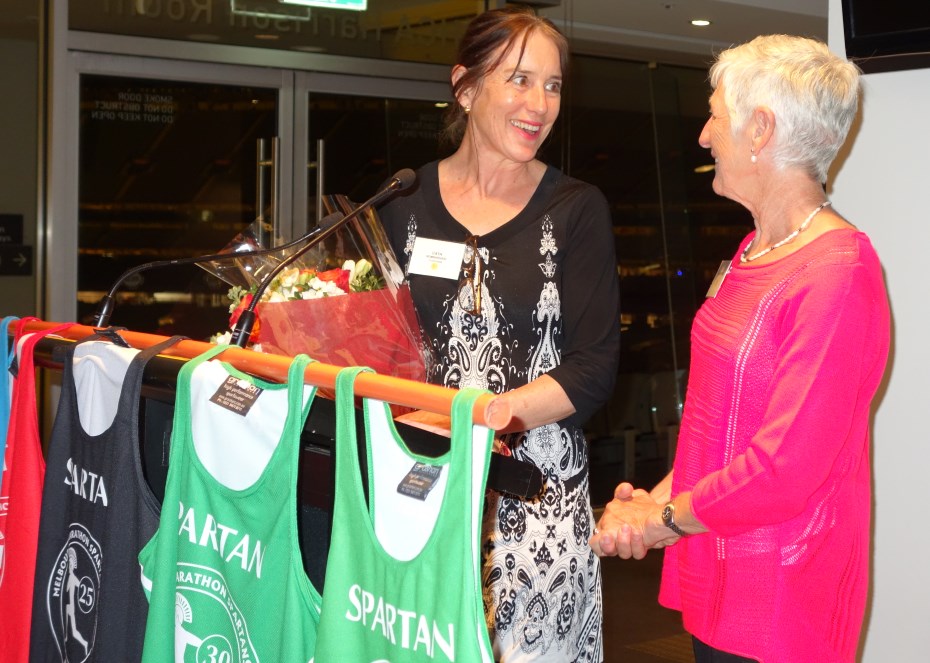 Guest speaker Lavinia Petrie being presented with a bouquet of flowers by Committee member Cath Bombardieri.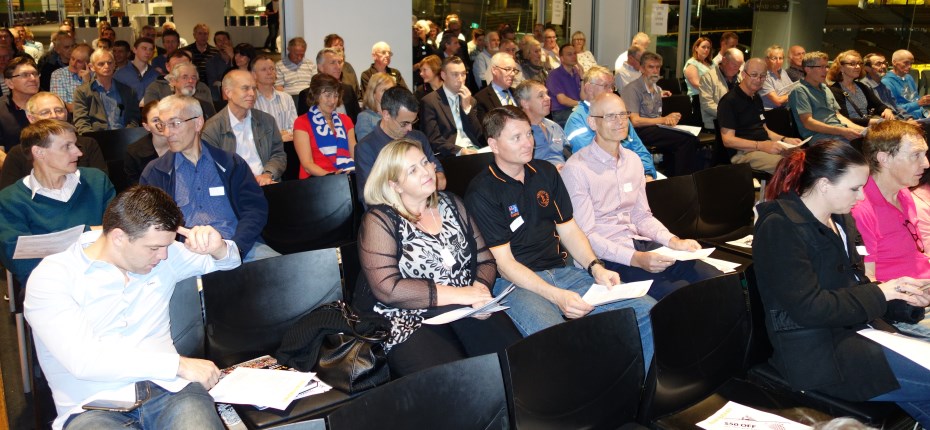 Shortly before the meeting started.