The 2019 Annual General Meeting was held on the Monday the 16th of September in the AFL Room at the MCG with a record number of members present. Our speaker was Doug Wilson who shared his extraordinary life story. Fascinating and detailed as the talk was, Doug's book is recommended reading.
If you would like a higher resolution copy of a photograph, email [email protected] with the details.
Teganuma Runners
In October 2018, Anne Ziogos and Michelle Tham represented the Spartans at the Teganuma Half Marathon. For a full report see the December 2018 Newsletter.

Hall of Fame Inductee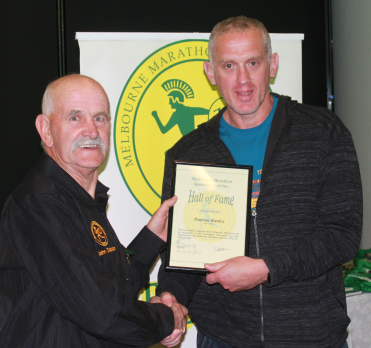 Duncan Bartley is pictured at right being presented with his Hall of Fame certificate by Legend John Dobson.
Duncan ran the first of his 30 consecutive Melbournes in 1989. His best time in a Melbourne is 2:58:49 in 2004 but he dipped under 2:55 in the same year at Traralgon.
Duncan has become the 44th member of the Melbourne Marathon Spartans Hall of Fame, restricted to members who have completed at least 30 Melbournes. We are hopeful that two more Spartans, Lorraine Allen and Eric Heine, will complete their 30th Melbourne in 2019.
Life Member Recipient
Tom Roach, Honorary Spartan
Fastest Spartans 2018
Michelle Tham was fastest female, winning the Shirley Young award for 2018, with a gun time of 3:29:11. She is pictured with Dylan and Rhys Young, the grandsons of Ron and Shirley Young, who presented the awards.
Sadly, Ron Young passed away a few days before the AGM.
Fastest male was Antony Rickards in a time of 2:41:49 thus winning the Jack Gubbins Award for 2018. Antony was unable to attend.
10 Year Spartans
Singlets presented by guest speaker Doug Wilson.

15 Year Spartans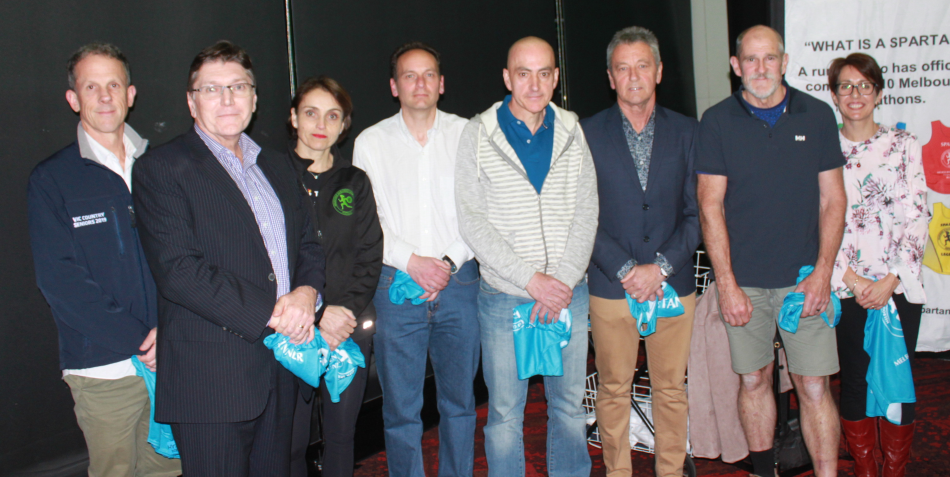 15 Year Spartans Group
20 Year Spartans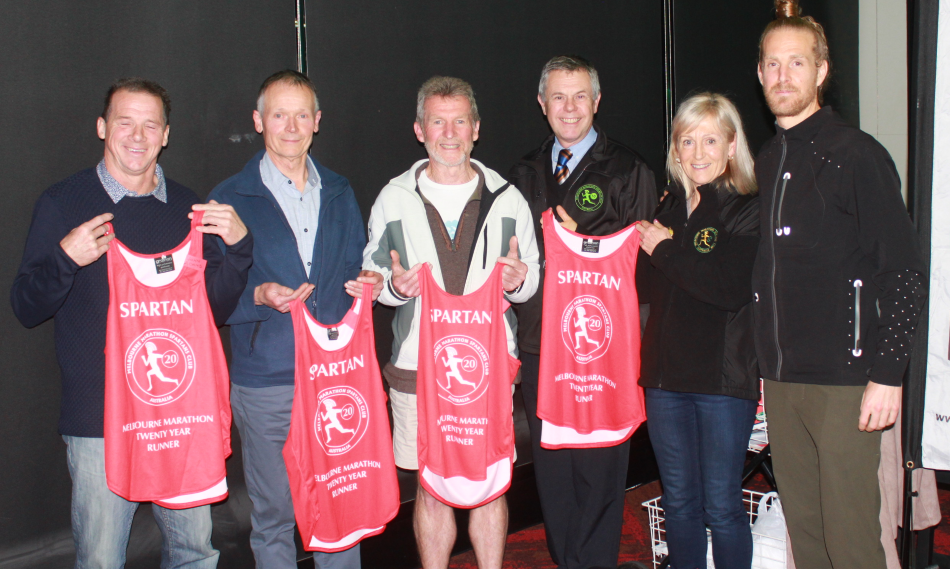 20 Year Spartans Group
25 Year Spartans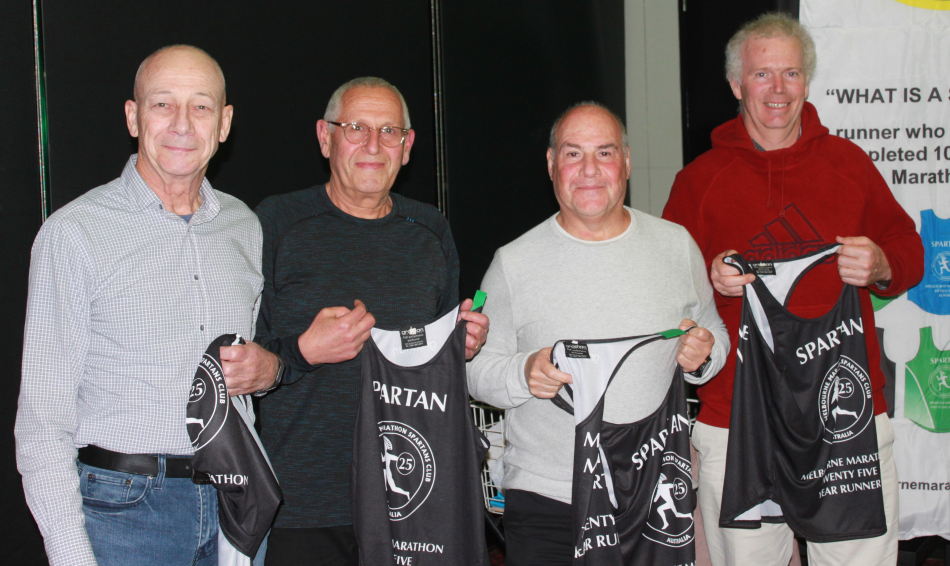 25 Year Spartans Group
30 Year Spartans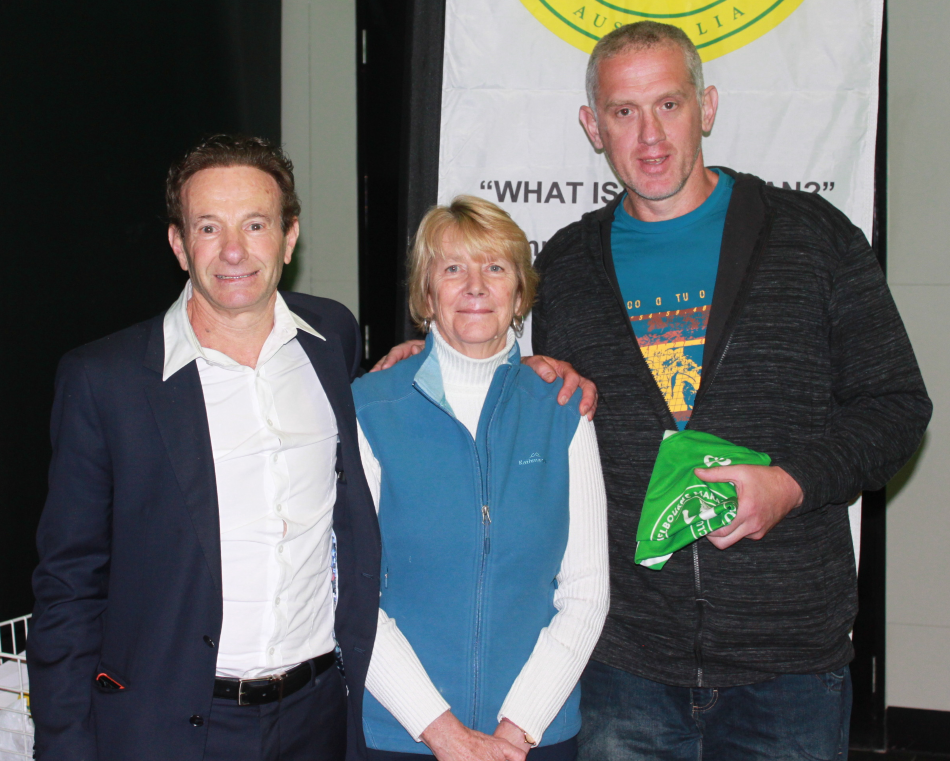 30 Year Spartans Group
40 Year Spartan
The Committee at the AGM