Carlo Iovenitti S0394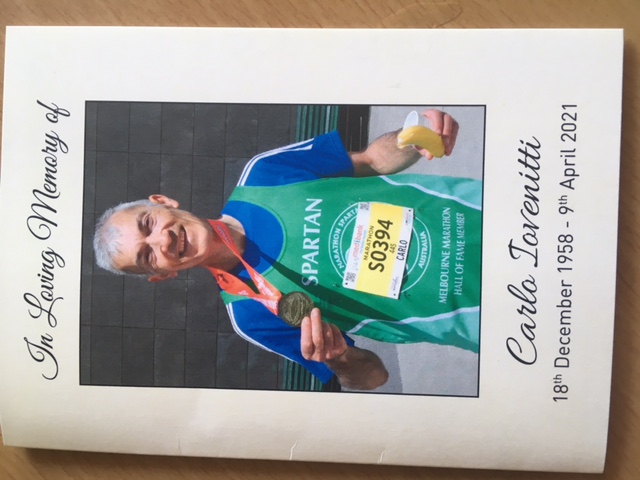 We announce the passing of 37-year Spartan Carlo Iovenitti and send our condolences to Susan and Dean on their enormous loss. The funeral was held at Ivanhoe Le Pine on Tuesday April 26 2021 and was fittingly attended by a substantial number of Spartans and Committee.  We gathered to farewell one of our most determined and long-standing stalwarts who found genuine joy and fulfilment in his running and was a dedicated supporter of all things Spartan over nearly four decades. Vale Carlo Iovenitti.
Carlo was thorough in his preparation and kept a meticulous dairy as can be seen from the two pages reproduced below. These pages are from 1993 when his streak was already two years long. The last page in the diary was in July 1997 when his streak had stretched to 2136.
His 2014 pre-marathon eating plan is also reproduced below the diary entry. His time that year was 4:33, his slowest to that point. He improved by 15 minutes in 2015, perhaps due to the alteration to his Friday meal suggested in the 2014 menu.
His best time in the Melbourne Marathon was 3:15:54 set in 1993. He also ran another eight marathons, all in Victoria.
He was inducted into the Melbourne Marathon Spartans Hall of Fame in 2013. The photograph in the sequence below shows President Jay Fleming presenting him with his certificate at the Annual General Meeting.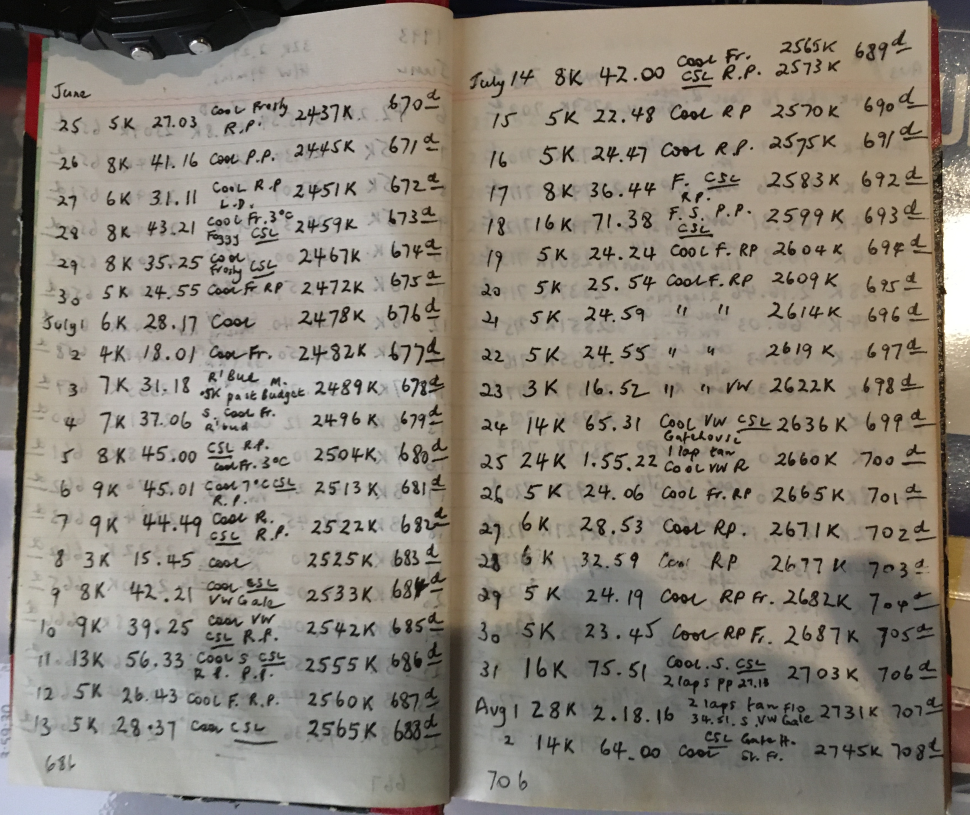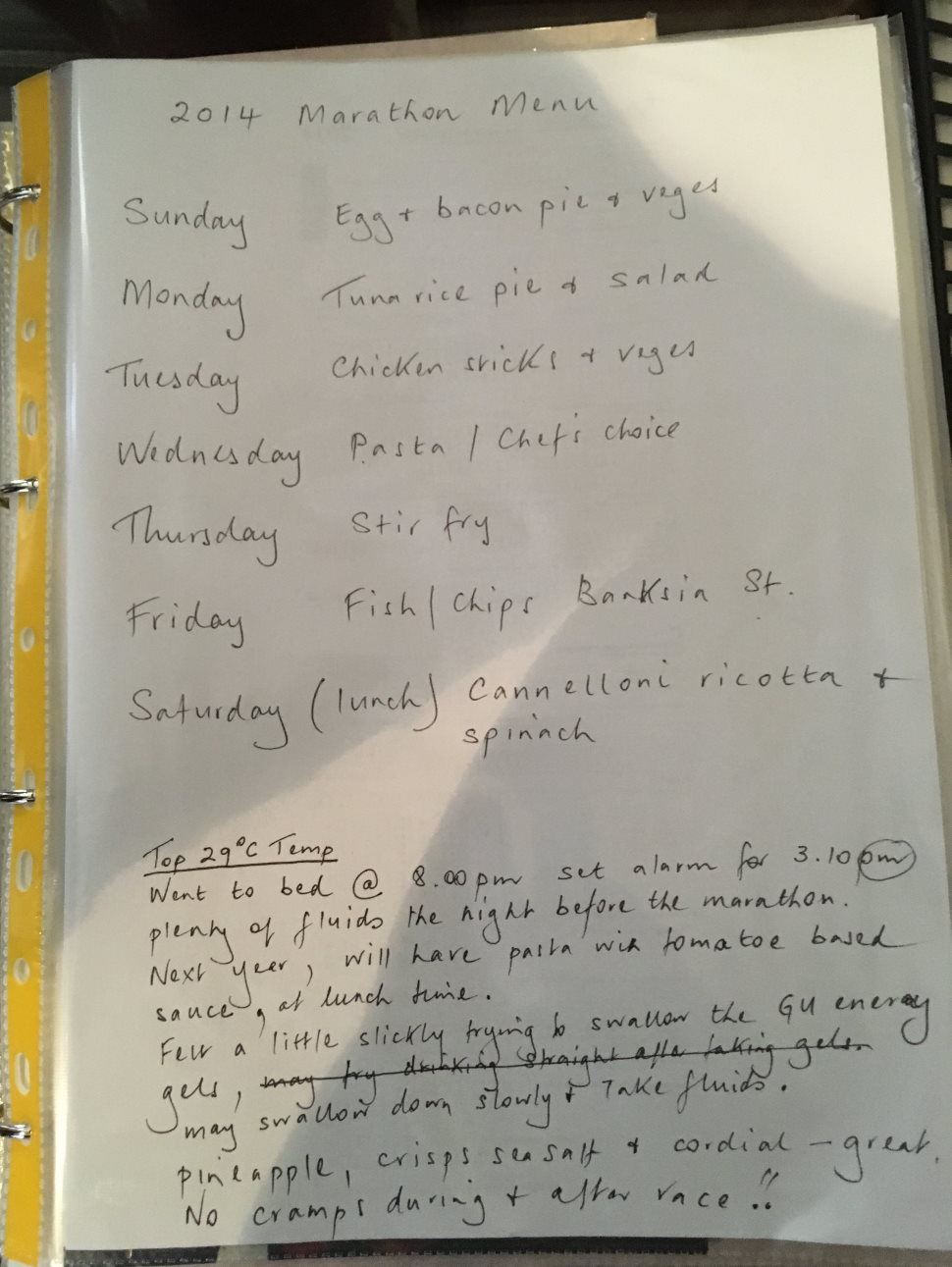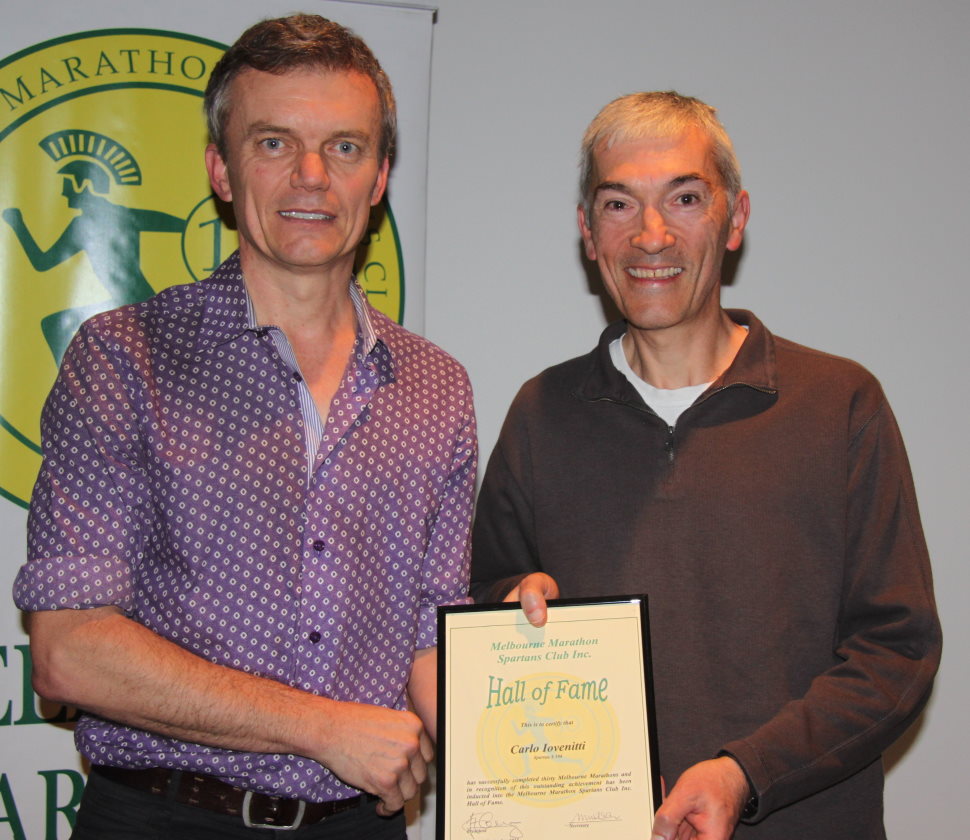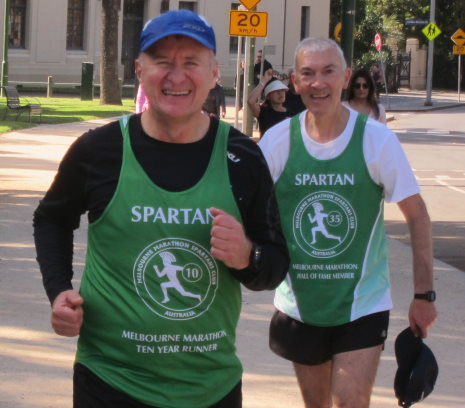 Carlo with Frank Pupic at a Club Run in March 2020. Carlo was a regular attendee at these runs and was known for his friendly manner. Note the 35 run Spartan singlet.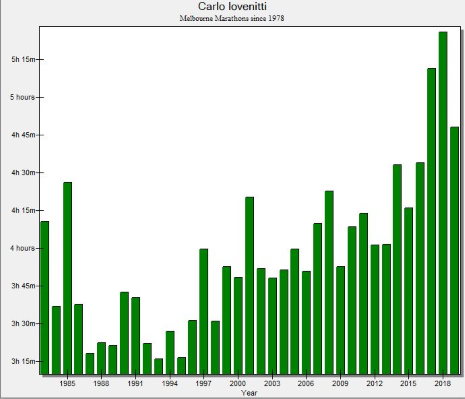 This graph shows Carlo's times for his 37 Melbourne Marathons.