Ken Bowes, S0173
Ken brought up his 40th consecutive Melbourne Marathon in 2019 and was the subject of this story in the October edition of "The Senior" which was published prior to the marathon.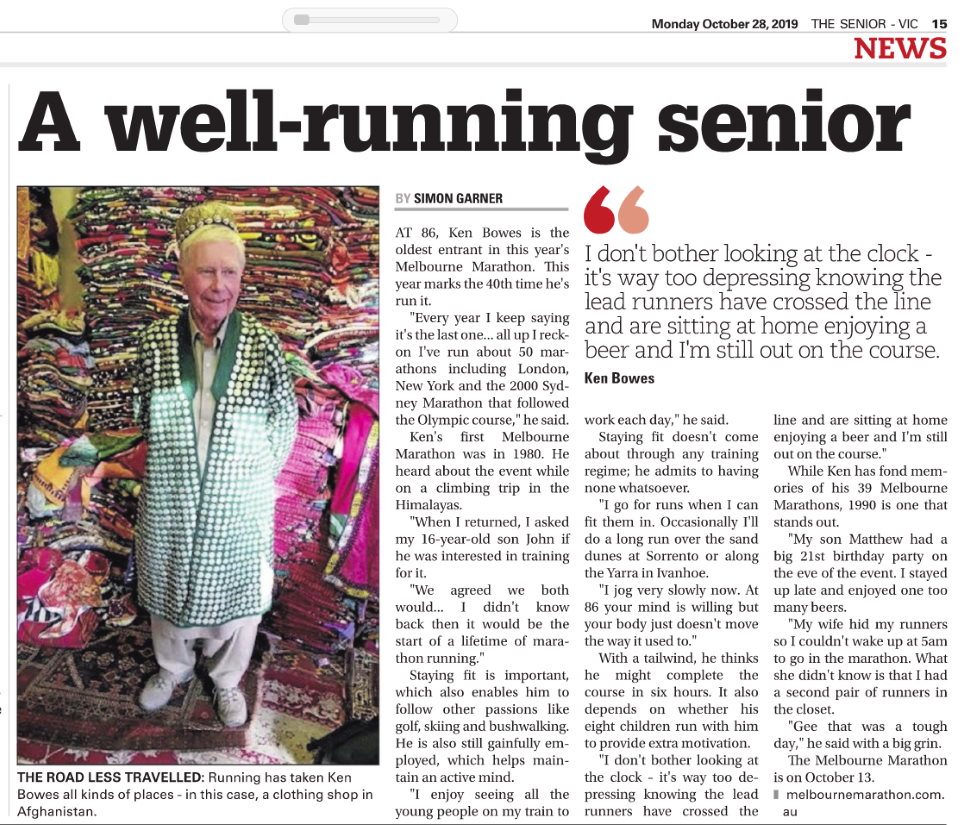 Ken was 47 in 1980 when he ran his first Melbourne. His fastest was in 1982.
His son John, who was 16 in 1980, has now run 27 Melbournes and judging by his times has paced Ken in some recent years.