Victorian Marathon Club History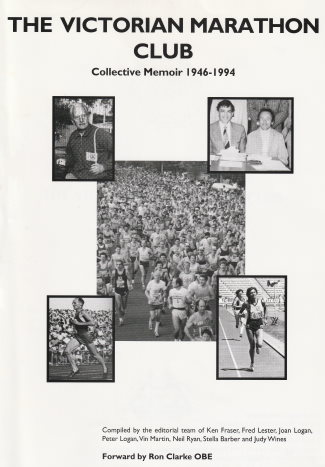 For many Spartans aged 50 years and over, mere mention of the Victorian Marathon Club (VMC) evokes vivid memories of initial experiences of distance running. Fred Lester was the driving force behind the VMC and its signature event, the annual Emil Zatopek 10 km. Fred was also the inaugural Race Director for the Melbourne Marathon in 1978. He passed away in 2010, but the 100th anniversary of Fred's birth occurs on Saturday 21 January 2023. Two decades ago, Fred and a few willing helpers (including four Spartans) compiled a Collective Memoir to celebrate the history of the VMC from its beginning in 1946 to its closure in 1994. The Spartans Committee has organised a PDF of the entire memoir.
(This introduction was written by Vin Martin S478, a member of the team that compiled the Collective Memoir. The other Spartans on the team were Ken Fraser S26, Peter Logan S269 and Judy Wines SF6).
Other PDFs available on the website are listed here.