Photos taken after the Finish
The photographs below were taken at the Spartan banner positioned after the finish. Images are posted in the sequence they were taken. Names without Spartan numbers will be of runners doing their tenth Melbourne. To search the page press Ctrl-F to bring up a search box.
The following links will take you to approximate finish times:
3 hours : 3 hours 30 minutes : 4 hours : 4 hours 30 minutes : 5 hours : 5 hours 30 minutes : 6 hours
The images as published are greatly reduced in size to speed the time for the page to load. If you want to a copy of an original image, please email to [email protected]. If you were lucky enough to be photographed multiple times, all images will be sent.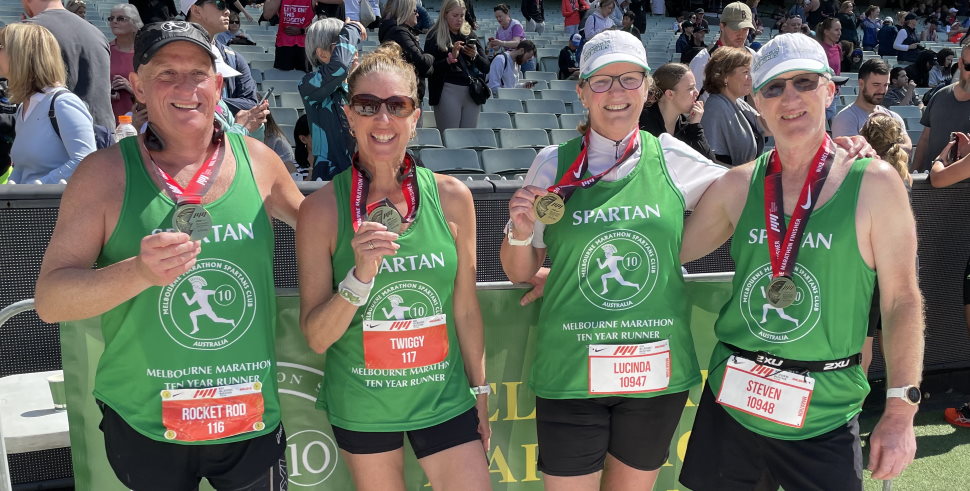 Rodney Vella, Jackie Ginefra, Lucinda Scott and Steven Scott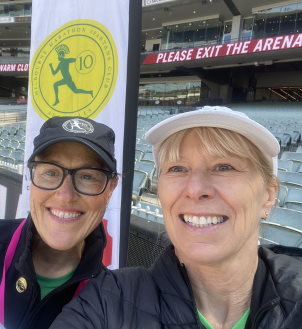 Our Amazing photographers
Felicity Doolan and Dianne Lee