Brenton Ponza
Brenton is 18 years old and is Vice-Captain at Glenallen School Glen Waverly. He also attends the Cerebral Palsy Education Centre in Glen Waverley. He is an enthusiastic participant in a number of sports including running, swimming, bowling and hockey. 2016 will be the tenth time he has completed one of the shorter events associated with the Melbourne Marathon Festival. He was honoured for this at the 2016 Annual General Meeting. Brenton also features in this video.
On Saturday, 19 August 2017, the Herald Sun published a supplement on the 2017 marathon which included an article on Brenton.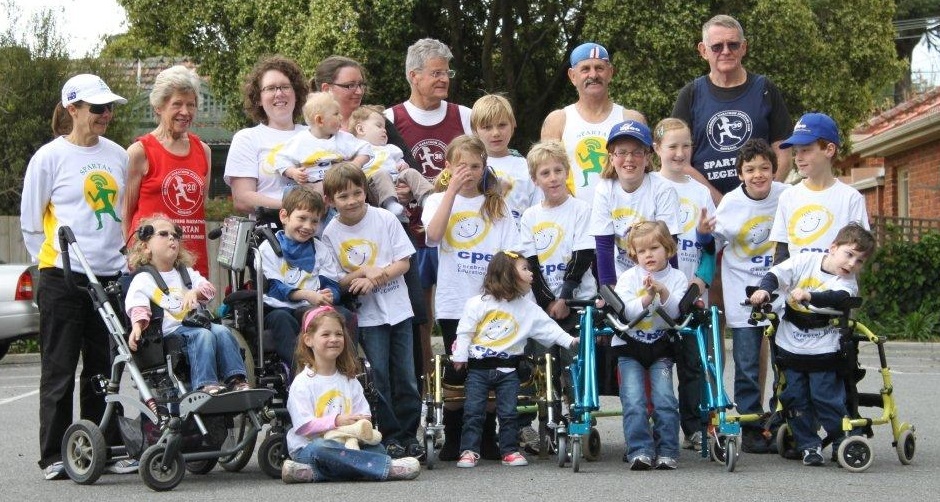 A group photo of CPEC participants before the 2010 event. Brenton is standing second from right in the middle row. His sister Vanessa is to his right. Spartans in the picture are Jane Sturzaker, Judy Wines, Grayson Summers, John Dobson and Peter Battrick.
2017 Herald Sun Article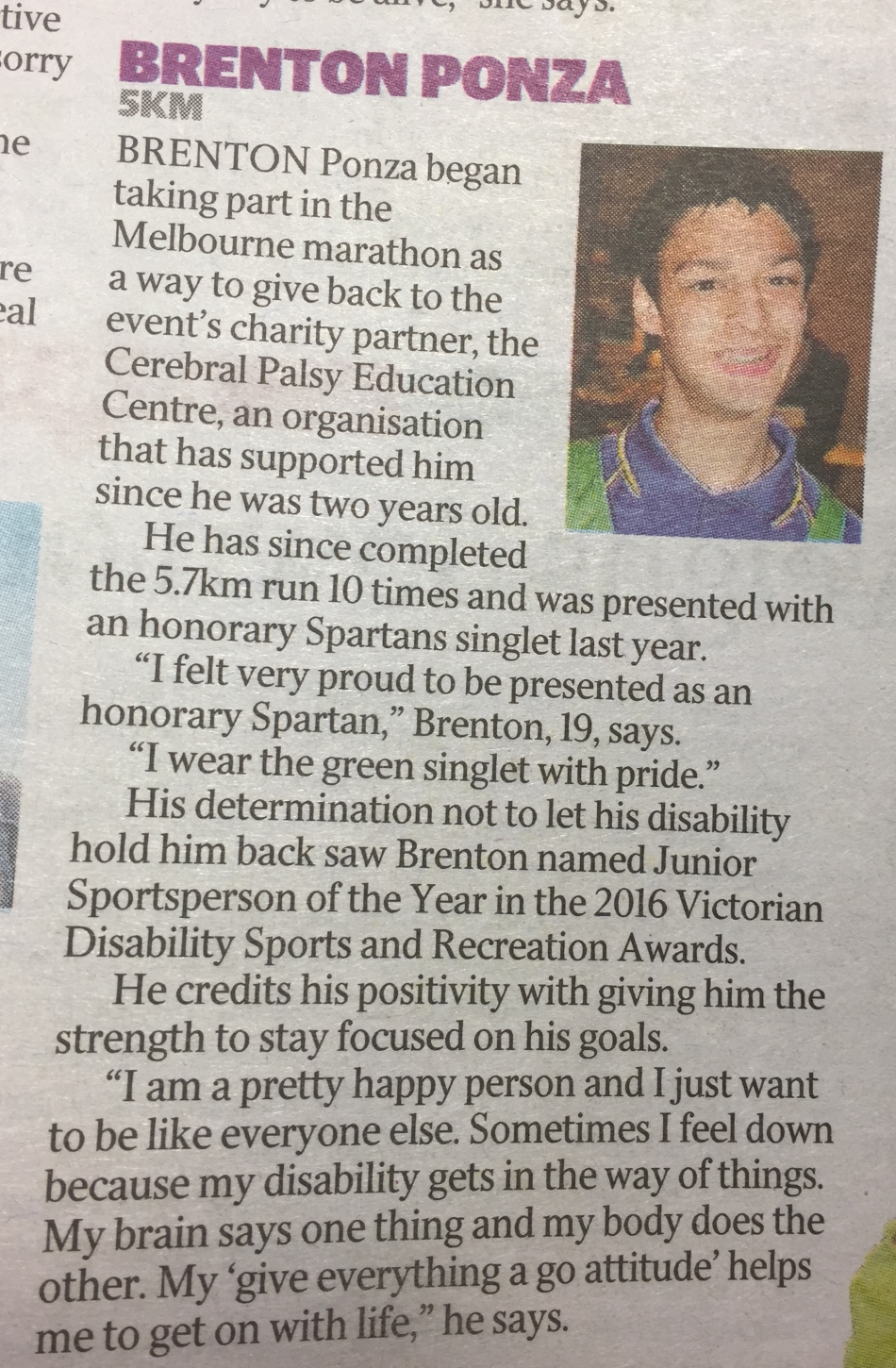 Brenton competing in the 2018 event.
Support CPEC
Brenton has been helped to fulfil his ambitions through the work of CPEC, The Cerebral Palsy Education Centre. See their website here