Tom Roach
Tom Roach became the fourth honorary Spartan when he completed his tenth Melbourne Marathon Festival event.
Tom was born at 29 weeks, weighing less than a kg. He spent the first 290 days of his life in the NICU at the Royal Women's hospital. He was diagnosed at two with Cerebral Palsy and soon after, started attending the Cerebral Palsy Education Centre. Here he spent countless hours learning to control his body and was encouraged and supported as he transitioned into the mainstream kindergarten system and then commenced his formal education at Kew primary school.
See a video of showing some of the therapy that Tom underwent when younger.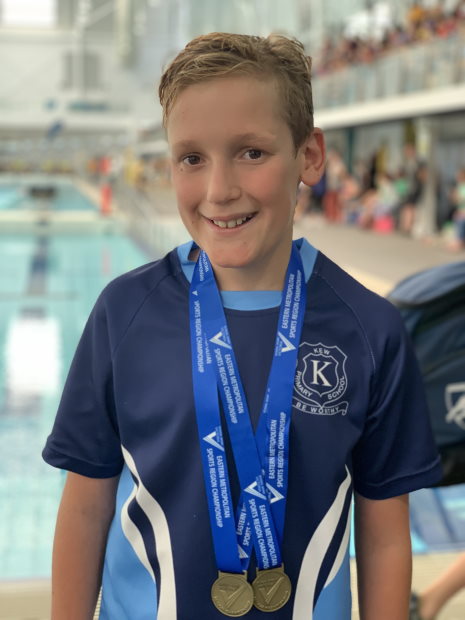 Tom is a School Sport Victoria State Swimming Championship 50m silver medallist for backstroke and 50m bronze medallist for freestyle.

He was part of the 2019 Victorian Track and Field team which went to Darwin to compete in the School Sport Australia Track and Field Championships in Shot Put, Discus and the Relay.
Singlet Presentation, 2019 Annual General Meeting
The title of "Honorary Spartan" is earned by students of the Cerebral Palsy Education Centre who complete ten of the one of the shorter events on marathon day. Tom became the fourth honorary spartan when he completed the 2019 3km event.

Race Day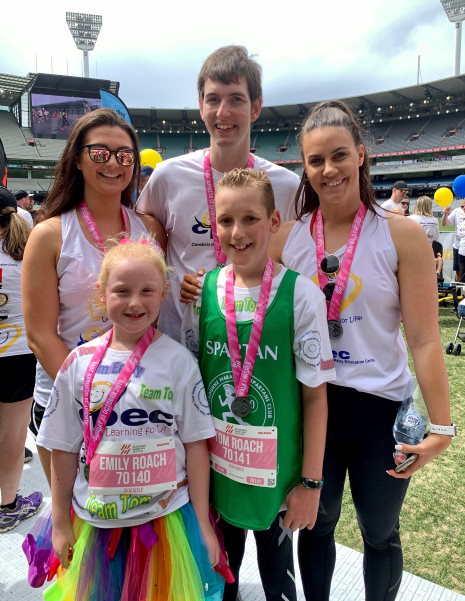 Natasha Van Der Heyden, Matt Haanappel (Tom's swimming mentor and CPEC Ambassador), Olivia Derndorfer (Tom's swimming coach), Emily and Tom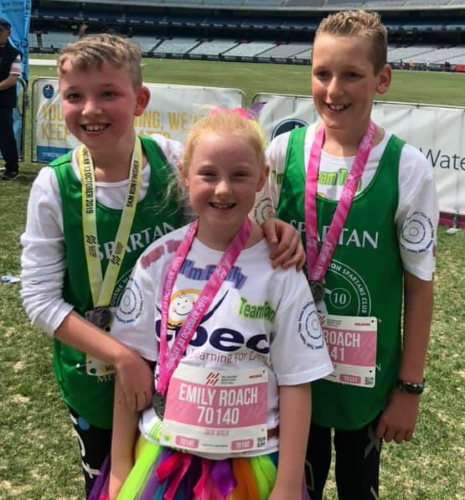 Tyler Parfuss, Emily and Tom wearing their finishers medals.
School Sports Australia Track and Field Championships in Darwin, September 2019
PDF of an article from the Progress Press on September 17 before Tom went to Darwin for the State Schools of Australia National Championships.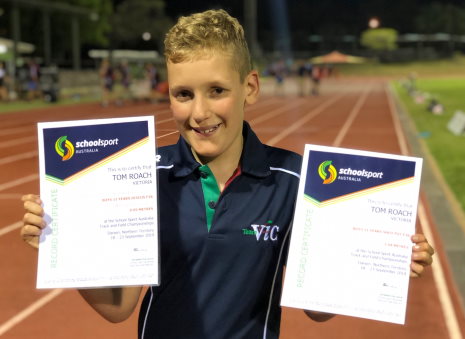 Tom showing the certificates which recognise that he is the National Record holder in both discus and shot put for his age group.

At right, he is wearing the silver medal for the 800m medley relay team.