Tyler Parfuss
Tyler Parfuss became the third Honorary Spartan when he completed the 2018 3km walk.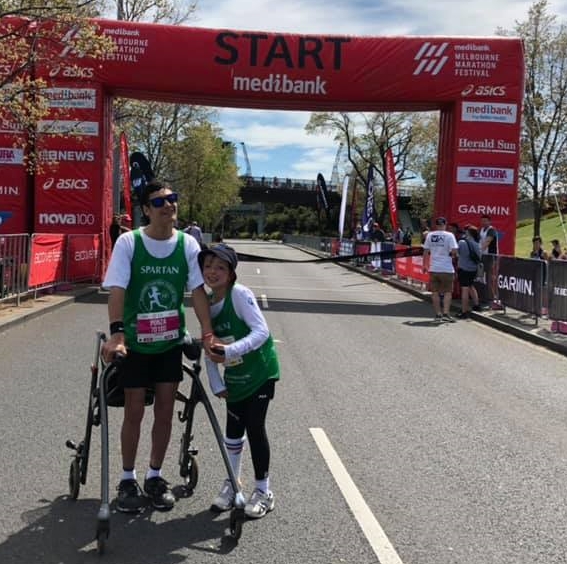 Tyler Parfuss and Brenton Ponza at the start line in 2018. We love seeing those green singlets!
Herald Sun Article
This article was published prior to the 2018 marathon.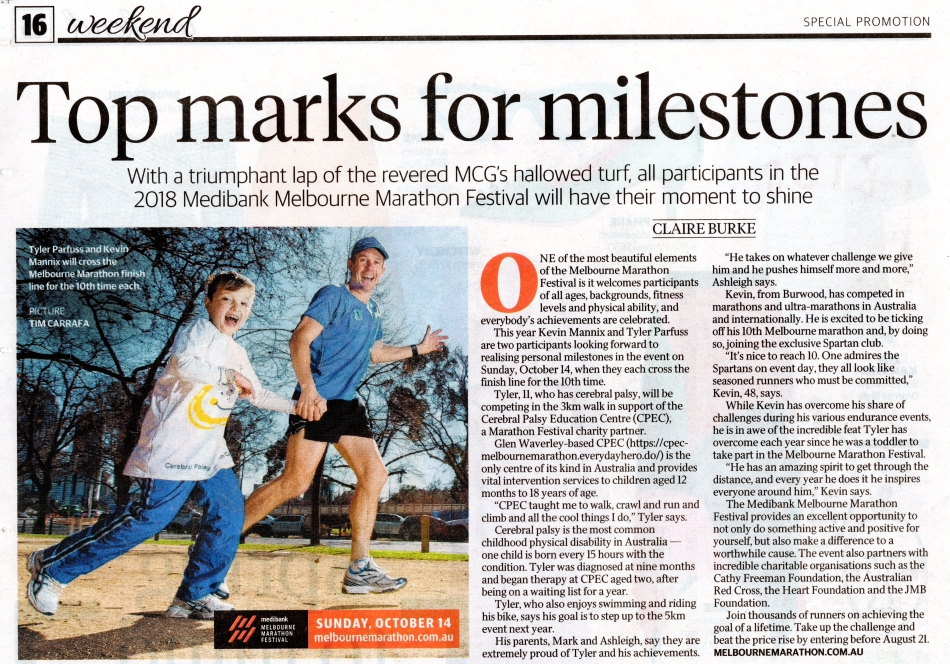 The article above was published on the 18th of August 2018 in the Herald Sun.Kevin Mannix also qualified as a Spartan with another sub 3 hour run.
Some other photographs of Tyler and Kevin.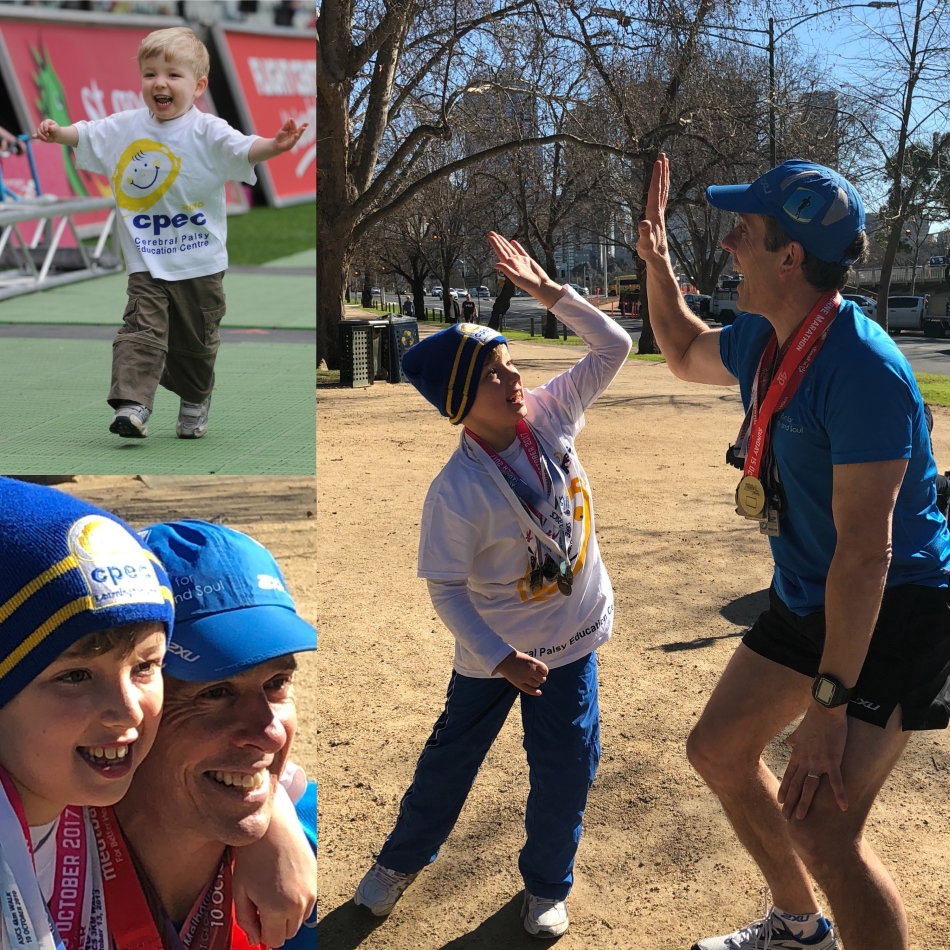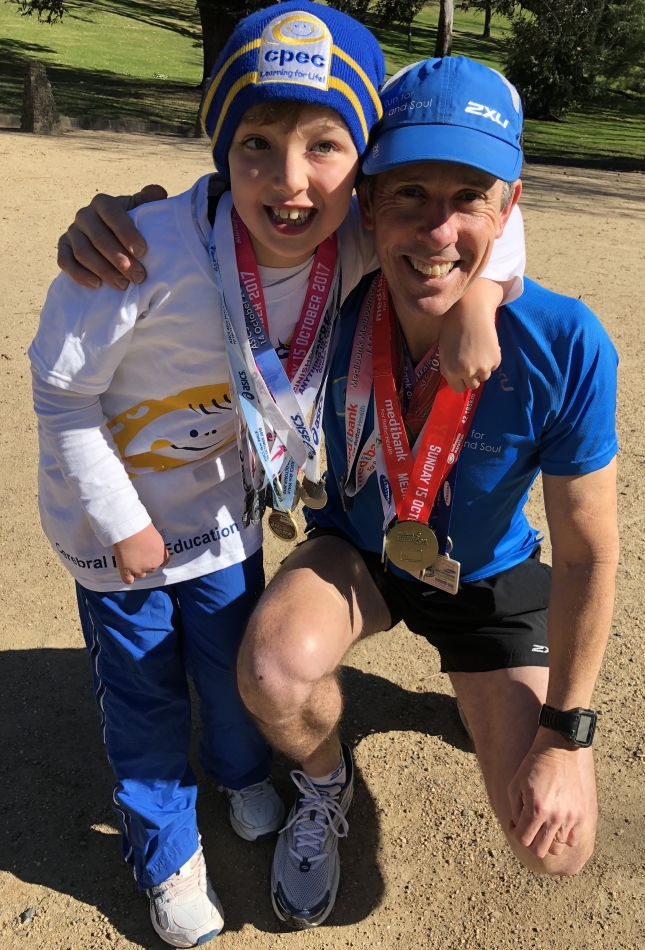 Singlet Presentation, 2018 Annual General Meeting
2019
Support CPEC
Tyler has been helped to fulfil his ambitions through the work of CPEC, the Cerebral Palsy Education Centre. See their website here